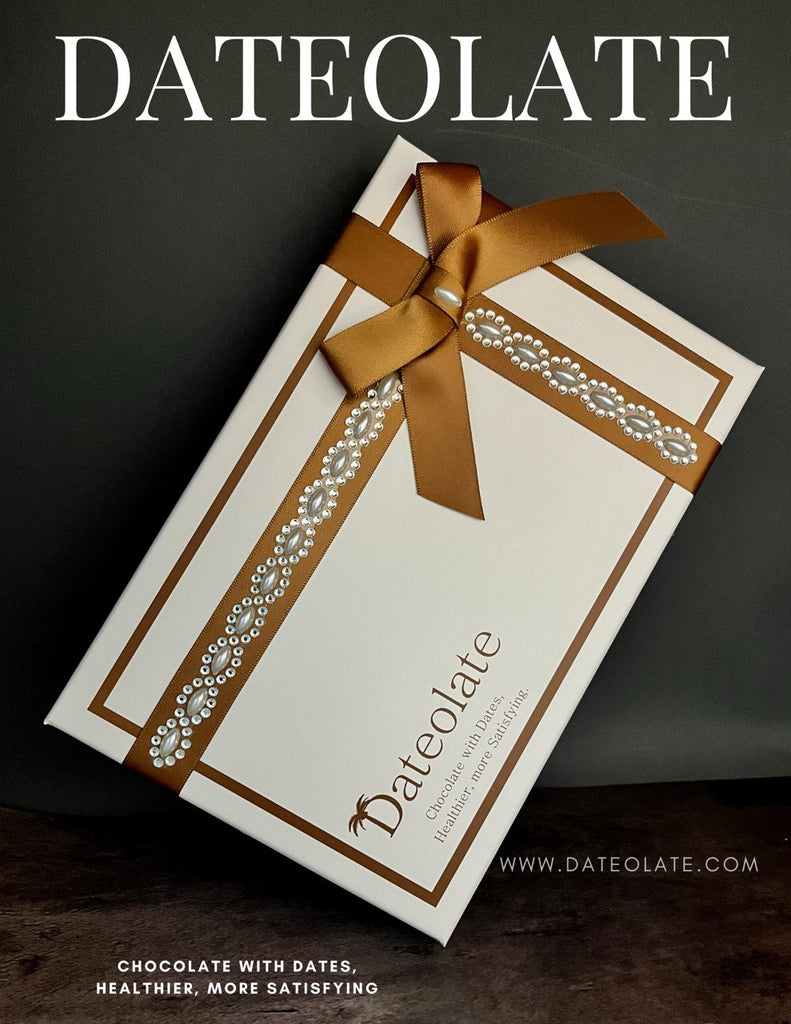 Dateolate
Why do we make chocolate dates , Dateolate?
Because, according to the National Confectioners Association, 91% of families consume chocolate daily. On the other hand, the bad reputation of chocolate for weight gain and high sugar has made families feel guilty about eating it.
Dateolate is a chocolate brand that makes its chocolates with 90% dates. Therefore, our chocolates have a lot of antioxidants, vitamins and minerals providing health benefits. We have been able to make healthier chocolates and more satisfying chocolate for families.
        Dateolate can easily be used as a routine sweet snack during the day and families no longer feel guilty of having chocolate
According to a review of chocolate's health effects published in the Netherlands Journal of Medicine, eating chocolate may have benefits due to its antioxidants.